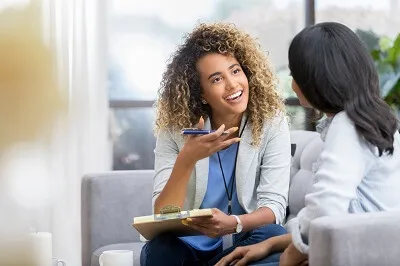 Our Therapists
---

Our practice has evolved to focus on the issues of children and young adults throughout the life cycle. We treat clients ages 5-80. We specialize in treating children, youth, and women impacted by violence and abuse. We have a diverse team of culturally sensitive, ethical, and skilled associates ready to support you in your therapeutic healing journey. All of our mental health associates are required to have training in Trauma Informed therapy practices



Our first goal is to support you in an authentic and compassionate way. Our mental health professionals/counselors remain flexible, supportive, and non-judgmental. We cater to your unique needs while ensuring a high standard of quality care.

You and your clinician will explore the experiences that have molded your personality and the presenting issues that brought you to search for help in the first place. Whether you have PTSD, anxiety, depression, complex trauma, or self-esteem concerns, we're here.
Kenya Boson, M.Ed. , LPC-S
Owner/Provider